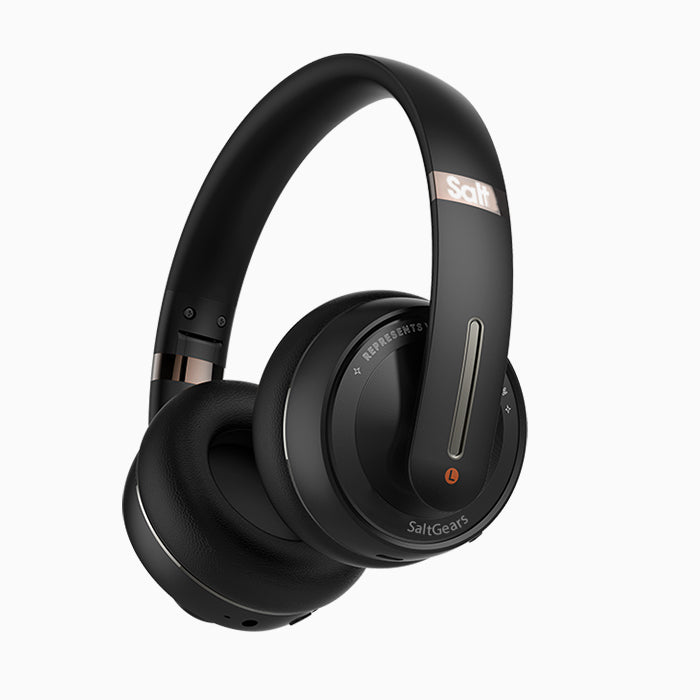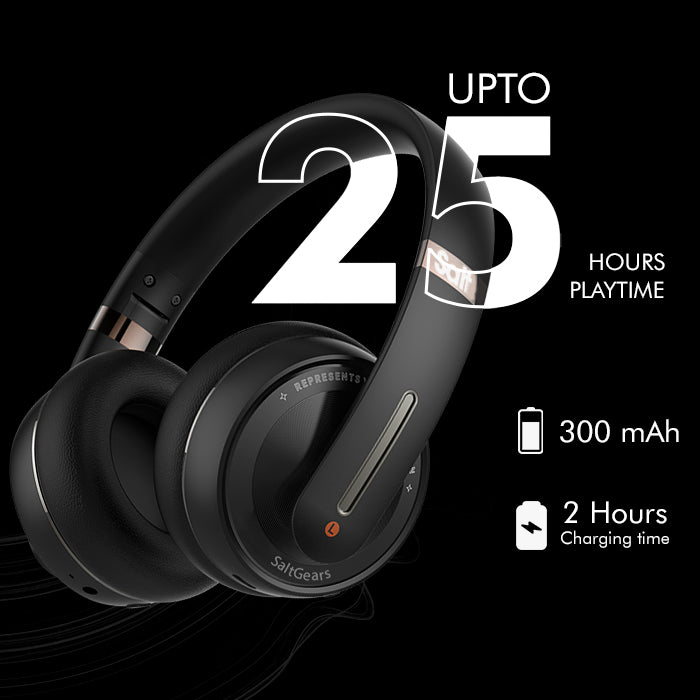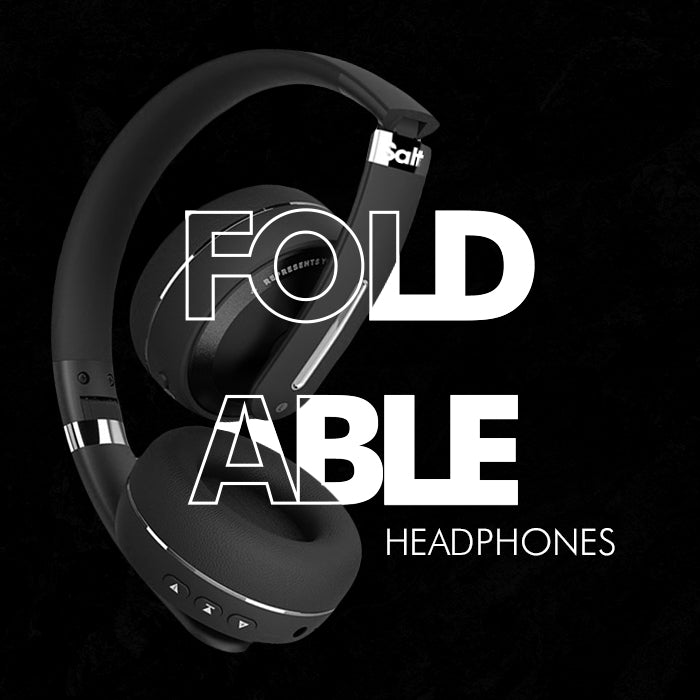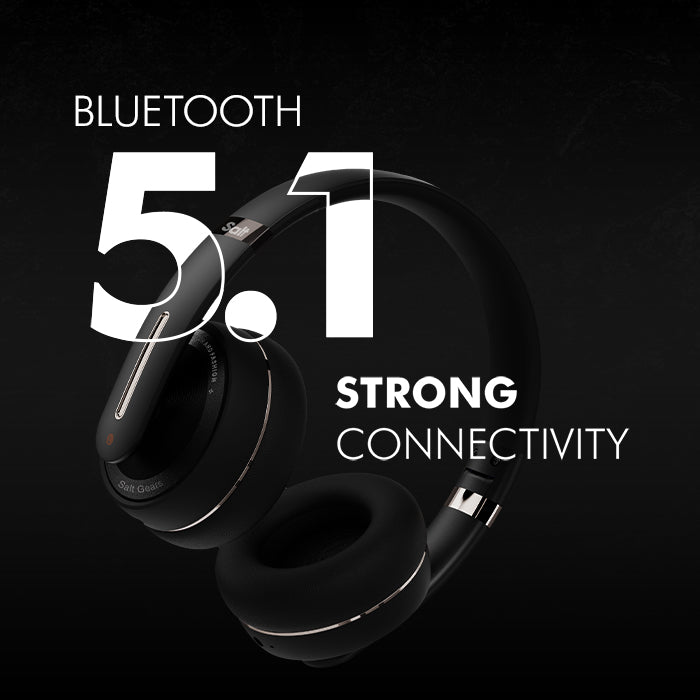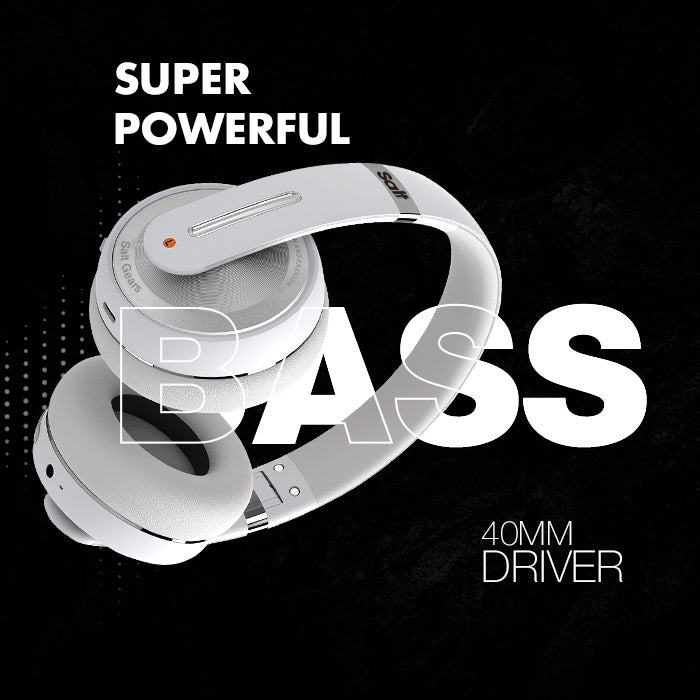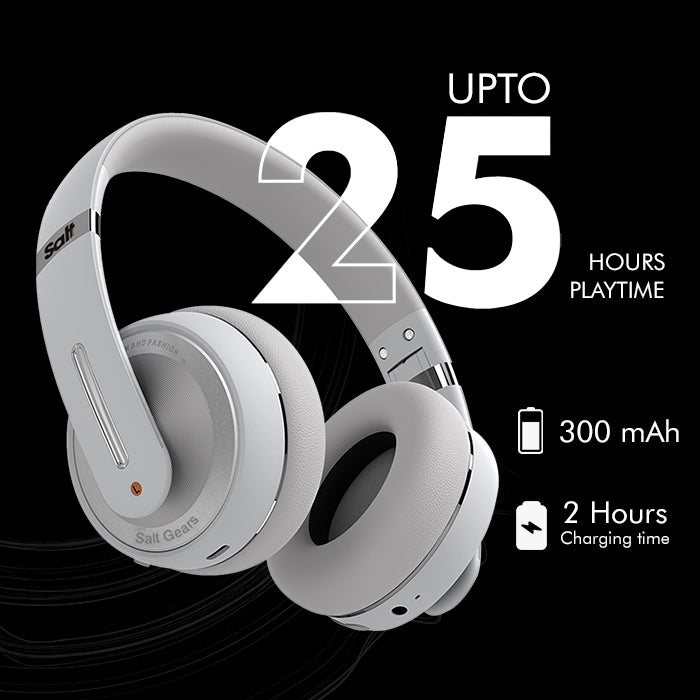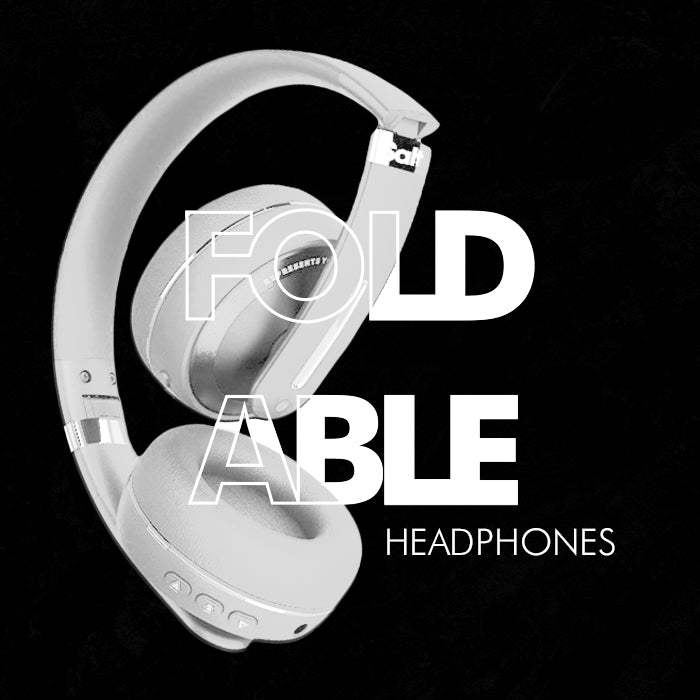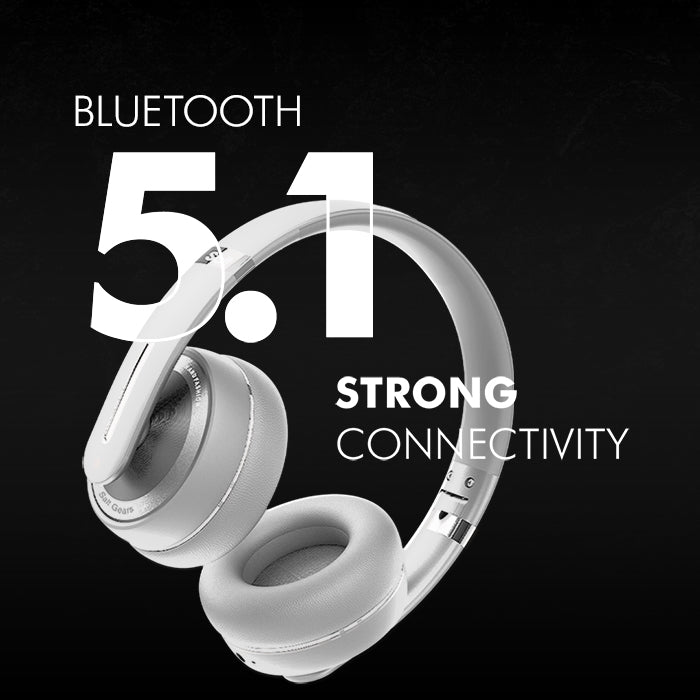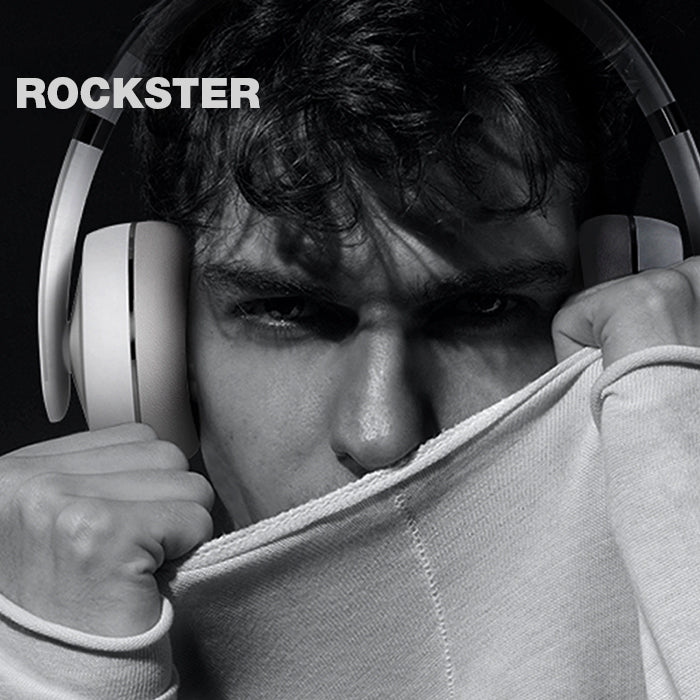 SaltGears Rockster Wireless Headphones

Now, You can also Choose the Easy EMI option at Checkout
In stock

SaltGears Rockster Wireless Bluetooth Over-Ear Headphones with Mic, 40mm Dual handle 4D shocking bass Drivers, AUX Connectivity, 20+Hrs* Playback time, ENC, Bluetooth v5.1, and 300mah Battery
Playback:

 

It delivers incredible battery backup of up to 20 hours* for better playback time.
Drivers:

 

Its 40mm dynamic drivers help unleash immersive HD audio throughout the day.
Comfortable Design:

 

It is ergonomically designed and structured on-ear headphones to provide the best user experience with comfortable padded cushions and a lightweight design.
Controls:

 

Easy access buttons and built-in mic for seamless communication
Connectivity:

 

It supports multi-connectivity options like Bluetooth as well as AUX
1-year warranty from the purchasing date 
Feature
Name
SaltGears Rockster
MODEL
Rockster
Manufacturer
Eternity E-Commerce Pvt Ltd
COLOUR
Black and White
Product Dimensions
17.5 x 17.5 x 8.4 cm
Special Features
Controls: Easy access buttons and built-in mic for seamless communication, Comfy Design: It is ergonomically designed and structured on-ear headphones to provide the best user experience with comfortable padded cushions and a lightweight design., Drivers: It's 40mm dynamic drivers help unleash immersive HD audio throughout the day., Connectivity: It supports multi-connectivity options like Bluetooth and AUX, Playback: It delivers great battery backup of up to 25 hours* for better playback time.
Mounting Hardware
Earbuds, Manual, Type- C Charging Cable, Wireless Charging Case
BLUETOOTH VERSION
5.1
CHARGING TIME
1.5 hours
WIRELESS CHARGING
No
DEEP BASS
Yes
BATTERY
300mAh rechargeable lithium-ion battery
FOLDABLE
Yes
COUNTRY OF MANUFACTURE
China
The Saltgears Rockster is a Bluetooth headphone designed for a headstrong and comfortable fit from the padding to the top, allowing you to immerse yourself in every sound with an ultimate listening experience.
Rockster
Switch the power button. The headphone will start up and enter into Blooth Mode automatically.

For the first-time pairing: Switch the start button of the Bluetooth headset. It will enter into Bluetooth mode automatically, voice prompt "Bluetooth Mode," LED indicator light flashes blue and red. Then, please open the smart device's Bluetooth searching function and select the device "Rockster."

No password is required (If some devices require one, enter "0000"). After successful pairing, the voice prompt "Connected," and the LED indicator light turns blue.

When the headset is on and insert the Aux-in cable, the headset will turn off and switch to Aux-in playing.

You can cancel your order directly from our website by logging into your account before the item is dispatched.
If the item has yet to be delivered, you may cancel the order by refusing delivery.

If the order is prepaid, your refund process will be initiated after we receive the original product.

We will email you the complete process if a replacement has been requested. It will be initiated after we receive the original item from you.

It is a Partner Program initiated by SaltGears where you can earn a 20% commission on every successful sale of products. All you have to do is create content for social media and offer suggestions to motivate your audience. Then, make them purchase products through your affiliate link.

To join the program, go to the menu section of our home page and access the affiliate page from there. Then click on the become affiliate button and submit your details. Finally, verify on registered mail by clicking the link, and you will be redirected to the portal page.